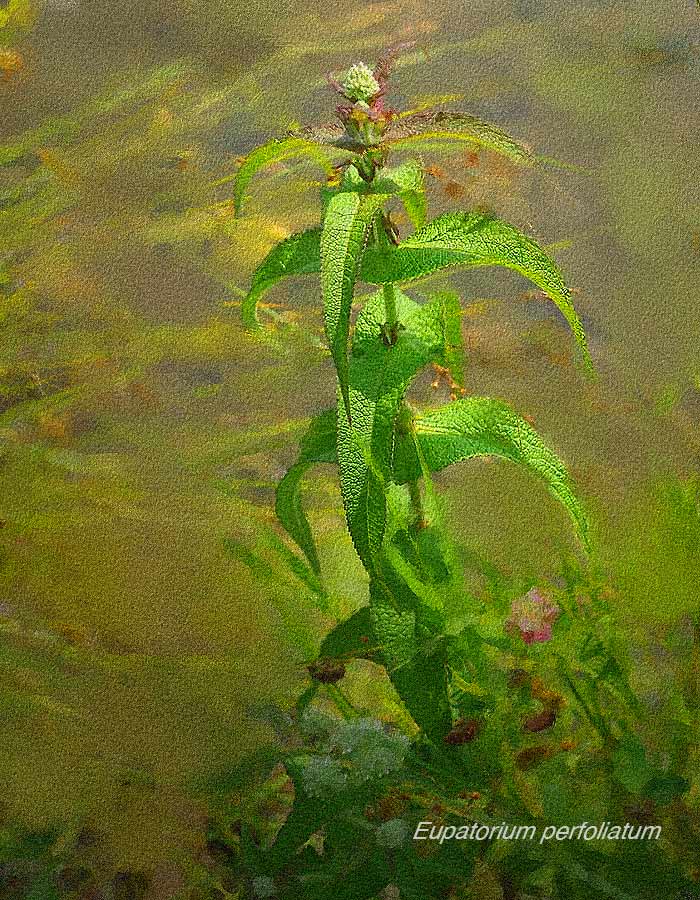 Etymology
The genus Eupatorium is named in honor of the Persian king, Mithridates VI (pps. 43-45), also known as Mithridates VI Eupator Dionysus (120—63 BC.) king of Pontus, a region which is now part of Turkey—just south of the Black Sea. His legendary experience with poisonous plants, as well as the ironic story of his death, may be the reason for the use of his name for this genera. If true, a further irony is the fact that the one notably poisonous plant in this group (white snakeroot) has been moved to another genus (Ageratina).
Distribution
The USDA plant site shows twenty-four species (in the U.S.-lower 48) for the Genus Eupatorium. Five species are shown in Iowa.
BONAP (The Biota of North America Program) shows twenty-six species in the U.S. with five species in Iowa-one of which is a hybrid (Eupatorium X truncatum).
In The Vascular Plants of Iowa (1994) Eilers and Roosa report seven species in Iowa, all of which are native: (E. altissimum, E. maculatum, E. perfoliatum, E. purpureum, E. rugusum, E. sorotinum and E. sessilifolium).

The FNA shows three of these reassigned, as follows: E. rugusum is now Ageratina altissima, E. maculatum and E. purpureum are now respectively, Eutrochium maculatum and Eutrochium purpureum. Purple flowered plants have been placed in the genus Eutrochium.


Iowa species
Ageratina (only one species in Iowa)
(florets white, leaves opposite)
Ageratina altissima (white snakeroot) [syn. Eupatorium rugosum]
Eupatorium
(florets white, leaves usually opposite)
Eupatorium altissimum (tall throughwort)
Eupatorium perfoliatum (common boneset)
Eupatorium serotinum (late boneset)
Eupatorium sessilifolium (upland boneset)
Eutrochium
(florets rose-purple, leaves whorled in groups of 3-6)
Eutrochium maculatum (spotted joe-pye-weed)
Eutrochium purpureum (purple joe-pye-weed)